About Us
Our Vision Statement
Continuing the legacy of Dr. Mary McLeod Bethune all who enter our learning community will enter to learn and depart to serve.
Our Mission Statement
Our mission at Mary McLeod Bethune Elementary School is to educate and nurture lifelong learners, critical thinkers and problem solvers who are college and career ready and can be successful in a global society.
---
Equity Vision
We are a healing-centered school with a social justice focus, using instructional strategies that work for all children – especially black and brown children.
---
School Information
Mary McLeod Bethune Elementary School is located on the corner of Old York Road and Rising Sun Avenue in the Tioga Section of Philadelphia.  We provide a high class enriching education to over 700 students in grades PreK-8th grade everyday.  Our teaching staff is dedicated, our parents are committed, and our students are motivated to reach their highest potential!
---
Our History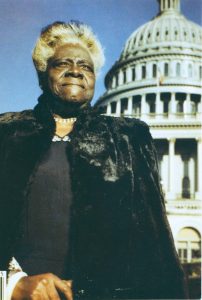 Our elementary school was named after a remarkable woman who changed education forever. Mary McLeod Bethune was born on July 10,1875 to former slaves Samuel and Pasty McLeod in Mayesville, South Carolina. She was one of 17 children. Mary worked in the cotton fields with her family.
When Mary was eleven years old, she entered a school established by a missionary from the Presbyterian Church. She walked five miles to and from school each day, then spent her evenings teaching everything she had learned to the rest of her family.
Later Mary received a scholarship to attend Scotia Seminary, a school for African American girls in Concord, North Carolina.  She moved to Daytona Beach in 1904 to begin her own school. This one-room school became Daytona Normal and Industrial School for Girls.  Students were taught not only reading and writing but also home economics skills as well.
The school merged with the Cookman Institute for Men in 1923 and became Bethune-Cookman College, one of the few black colleges in the country.
Mary McLeod Bethune was one of the most famous black women leaders of her day. Bethune has been honored with a memorial in Lincoln Park in Washington, D.C. (1974) and a U.S. postage stamp (1985). She was best known as The Founder of the National Council for Negro Women.
~~~ Written by Naeema Oakes, 7th Grade Student