We Are Bethune!
Click here to access the Report Card Conference Flyer with all of the zoom links.  Report Card Conferences Monday November 23rd – Wednesday November 25th (1pm-3pm).  Night Conferences will be Tuesday November 24th (5pm-7pm).
---
Term 1 Report Card Availability
Term 1 Report Cards will be made available for parents/guardians and students to view in the Backpack of the Parent & Family Portal and Student Portal by Monday, November 23. A District-wide message will be sent to parents/guardians on Wednesday, November 25.
Steppers and a video outlining how to view report cards are linked below:
Viewing Report Cards in Campus Parent Stepper
Translations are available from the Parent Portal landing page on the FACE site
Viewing Report Cards in the Student Portal Stepper
Video for Accessing Backpack in the Student Portal
Report cards in Backpack are static. If schools make grade changes, they will not immediately be reflected. The report cards will be refreshed in Backpack on 12/5, 12/19, and 1/30.
---
Dean's corner…..Click on their names (Mr. Fulton or Mr. Johnson) to access their Google Meet links.
---
Here is a general Right To Know letter to all parents informing them of their rights to know when their child is taught for an extended period by a Not Appropriately State Certified Teacher.  Any questions about this please reach out to Principal Bradley (Spanish Version) (English Version)
---
Here are the notices of a Federal mandate by the EPA informing building occupants of the availability of the 3 Year AHERA Management Plan (English Version) (Spanish Version)
---
How to get into Google Classroom:
1.  Visit www.philasd.org
2.  Click login (username is the student's id number, password can be found by calling the school if needed)
3.  Click SIS (Student Information System)
4.  Go to the Message center on the left hand side of your
screen
5.  Scroll down to Google Classroom and click on the
Google Classroom icon
6.  Once in Google Classroom, click the class you're
assigned to for that time
7.  Then click the google meets link in the header
---
Back to School information on hot topics like Chromebooks, meals, registration etc, has been consolidated to a Hub that lives on the District's site here:  https://www.philasd.org/ backtoschool/ 
---
Parent Stepper for Google Classroom
HP Chromebook Stepper
** Need additional Chromebook Support:
Email: FamilyTechSupport@philasd.org
Internet Access: Options for Families
---
Student grab-and-go meals at our 63 school sites will be distributed weekly on FRIDAYS ONLY from 9 a.m. to 2 p.m.
---
Three Technology Support Centers
Parent & Family Technology Support Centers
Hours:  Monday, Tuesday, Thursday and Friday: 9 a.m. to 3 p.m.
Wednesdays: 9 a.m. to 5 p.m.
Fitzpatrick Annex Building (rear of Fitzpatrick Elementary School) 4101 Chalfont Drive, Philadelphia PA 19154
Martin Luther King High School
6100 Stenton Avenue; Philadelphia, PA 19138
South Philadelphia High School at 2101 South Broad Street
---
A Message from Principal Bradley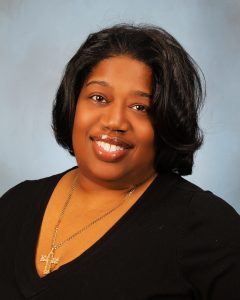 "Enter to learn; depart to serve"
– Mary McLeod Bethune
Dear Bethune Families,
I consider it a privilege to serve the Bethune Community as your proud principal and lead learner!  I am honored to continue the legacy of closing the belief gap. I am confident that our community of learners are destined for greatness and at Bethune we provide the strong foundation of self-awareness, accountability and academic rigor needed to help all things come to fruition.  I join a staff of committed educators and faculty who love and believe in our children and see our parents as partners.
My 21 years of experience have prepared me for the road ahead and we still have work to do!  We will continue to be steadfast as we remove barriers to learning for all of our children. High quality education with high standards doesn't happen – it is planned and executed keeping the end in mind.  We will invest sweat equity in each of our students simply because they are worth it!
This past year we have increases academic success for our scholars in significant ways.  We are getting better at finding out how to bring out the brilliance of our community members.
Aliya Catanch-Bradley
Principal