We Are Bethune!
Kindergarten Virtual Open House Week Is May 3-7 
Learn more, and register for Kindergarten today!
---
3rd Quarter Honor Roll Students!!!!
Kindergarten:
Bryce Nolan Boggs
Kayla Bradley
Isaias Diaz Davila
Sarah Ford
Zakai Jefferson
Aaron McNear
Nyla Na'tae Willow Myers
Valeria Nicol Ocasio-Lopez
Eugene Richmond
Riley-Rae Ridley
Shylen Robinson
Ty'leem Daquan Scott
Sophia Mia Torres
Heaven Brielle Wallace
Matthew Axel Williams
Ra'miyah Willis-Davis
First Grade:
Blaine Butler
Miracle Chandler
Madison Elizabeth Harris
Elliyah Johnson
Madison Merritt

Second Grade:
Kelly Hawkins
Zyphir Lassiter
Ryan Rivera
Montez Spivey
Zaire Wilkerson
Third Grade:
Kristina Crawford
Zayonna Jefferson
Zoe Smith
Fourth Grade:
Abdulkhaaliq Jiles
Fifth Grade:
Assistan Camara
Eighth Grade:
Nyiem Coleman
---
Half days are now on Wednesdays instead of Fridays.
---
Click here for a letter about 2021-2022 Kindergarten Registration.
---
Click here to read a letter from Principal Bradley about hybrid instruction.
---
Click here for a letter about food distribution for Spring Break.
---
Dean's corner…..Click on their names (Mr. Fulton or Mr. Johnson) to access their Google Meet links.
---
Here is a general Right To Know letter to all parents informing them of their rights to know when their child is taught for an extended period by a Not Appropriately State Certified Teacher.  Any questions about this please reach out to Principal Bradley (Spanish Version) (English Version)
---
Here are the notices of a Federal mandate by the EPA informing building occupants of the availability of the 3 Year AHERA Management Plan (English Version) (Spanish Version)
---
How to get into Google Classroom:
1.  Visit www.philasd.org
2.  Click login (username is the student's id number, password can be found by calling the school if needed)
3.  Click SIS (Student Information System)
4.  Go to the Message center on the left hand side of your
screen
5.  Scroll down to Google Classroom and click on the
Google Classroom icon
6.  Once in Google Classroom, click the class you're
assigned to for that time
7.  Then click the google meets link in the header
---
Back to School information on hot topics like Chromebooks, meals, registration etc, has been consolidated to a Hub that lives on the District's site here:  https://www.philasd.org/ backtoschool/ 
---
Parent Stepper for Google Classroom
HP Chromebook Stepper
** Need additional Chromebook Support:
Email: FamilyTechSupport@philasd.org
Internet Access: Options for Families
---
Student grab-and-go meals at our 63 school sites will be distributed weekly on FRIDAYS ONLY from 9 a.m. to 2 p.m.
---
Three Technology Support Centers
Parent & Family Technology Support Centers
Hours:  Monday, Tuesday, Thursday and Friday: 9 a.m. to 3 p.m.
Wednesdays: 9 a.m. to 5 p.m.
Fitzpatrick Annex Building (rear of Fitzpatrick Elementary School) 4101 Chalfont Drive, Philadelphia PA 19154
Martin Luther King High School
6100 Stenton Avenue; Philadelphia, PA 19138
South Philadelphia High School at 2101 South Broad Street
---
A Message from Principal Bradley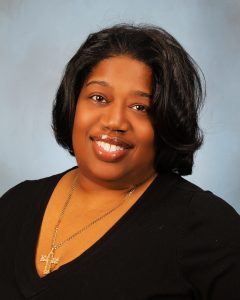 "Enter to learn; depart to serve"
– Mary McLeod Bethune
Dear Bethune Families,
I consider it a privilege to serve the Bethune Community as your proud principal and lead learner!  I am honored to continue the legacy of closing the belief gap. I am confident that our community of learners are destined for greatness and at Bethune we provide the strong foundation of self-awareness, accountability and academic rigor needed to help all things come to fruition.  I join a staff of committed educators and faculty who love and believe in our children and see our parents as partners.
My 21 years of experience have prepared me for the road ahead and we still have work to do!  We will continue to be steadfast as we remove barriers to learning for all of our children. High quality education with high standards doesn't happen – it is planned and executed keeping the end in mind.  We will invest sweat equity in each of our students simply because they are worth it!
This past year we have increases academic success for our scholars in significant ways.  We are getting better at finding out how to bring out the brilliance of our community members.
Aliya Catanch-Bradley
Principal