WE ARE LOOKING FOR HIGHLY QUALIFIED TEACHERS TO JOIN THE BETHUNE FAMILY…click here to learn more.
---
8th Grade Promotion will be Friday, June 9th, 2023.  Click here to learn more about it.
---
New, updated safety procedures are here at Bethune.  Learn more by clicking here to view the flyer.
---
A letter about our annual Asbestos report can be found here (English) (Spanish).
---
Here is a general Right To Know letter (2022-2023) to all parents informing them of their rights to know when their child is taught for an extended period by a Not Appropriately State Certified Teacher.  Any questions about this please reach out to Principal Bradley (English) (Spanish)
---
Bethune's School-Parent Compact (2022-2023) can be found here (English) (Spanish)
---
Bethune's Parent and Family Engagement Policy (2022-2023) can be found here (English) (Spanish)
---
The 2021-22 Mary M. Bethune School Plan is now available for public review. Please provide any feedback HERE.
---
Dean's corner…..Click Mr. Fulton to access his Google Meet link.
---
Here are the notices of a Federal mandate by the EPA informing building occupants of the availability of the 3 Year AHERA Management Plan (English Version) (Spanish Version)
---
How to get into Google Classroom:
1.  Visit www.philasd.org
2.  Click login (username is the student's id number, password can be found by calling the school if needed)
3.  Click SIS (Student Information System)
4.  Go to the Message center on the left hand side of your screen
5.  Scroll down to Google Classroom and click on the Google Classroom icon
6.  Once in Google Classroom, click the class you're assigned to for that time
7.  Then click the google meets link in the header
---
Parent Stepper for Google Classroom
HP Chromebook Stepper
** Need additional Chromebook Support:
Email: FamilyTechSupport@philasd.org
Internet Access: Options for Families
---
A Message from Principal Bradley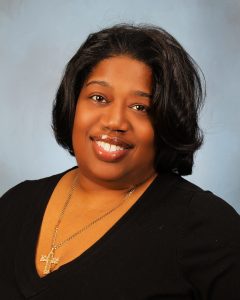 Hotep Families,
The time for us to ensure our scholars have the best educational experience is now.  We have urgency in making sure all our scholars feel safe, valued, seen, heard and challenged.  As we are now coming off a year like no other, we are so excited to welcome everyone back to school and learning.  We are very clear that you are the first and most important teacher for all children and our job at the school is to make sure we are supporting critical learning to compliment all your hard work!
We lead with love and servant leadership.  That means we need you, we respect you and we recognize that love is an action word.  We hope you feel it as you come to visit, come for clarity or even with a complaint.  If we can all believe that we begin with great intentions we can solve anything!
This is my 5th year at Bethune and so much is happening!  This year we begin our year long modernization project which will make all classrooms brand new, and we get our playground!  These are very exciting new projects which will give us a brand new feel!
For our new families we say welcome!  For our returning families we say thank you for choosing us again!  May we work together to make this the best year yet.  Remember, Dr. Mary McLeod Bethune has ordered us all to "Enter to learn, and depart to serve"!
In Service,
Principal Bradley
---
A Message from Assistant Principal Evangelista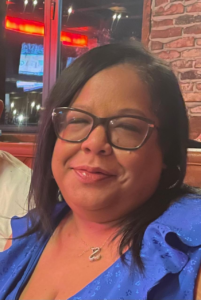 Dear Bethune Bears,
I am so excited to begin my ninth year as your assistant principal.  I hope that your summer was relaxing and rejuvenating. The beginning of a new school year reminds us that the future holds infinite possibilities.  I look forward to continuing our focus this year on teaching and learning so that our students graduate college and career ready. I am here to serve this community of learners and to help support ALL students in finding their voice in order to appropriately advocate for themselves and others.
Have a wonderful 2022-2023 school year!
Assistant Principal Evangelista
---
A Message from Assistant Principal Frye-Thompson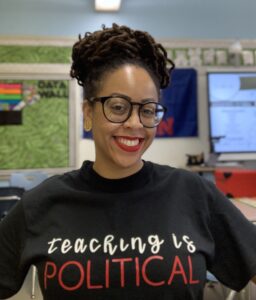 Dear Bethune Families,
My name is Assistant Principal Frye-Thompson I am excited to join the Bethune community as an administrator for the upcoming school year. My core values as an educator are providing high-quality and equitable learning experiences for students in Philadelphia. I believe the Bethune community is committed to building a firm educational foundation that will enable students to become life-long learners prepared to serve local and global communities.
As a new administrative team member, I feel privileged to continue the legacy of Dr. Mary McLeod Bethune by supporting our students' learning and encouraging them to become empowered servants.
Dana Frye-Thompson
Assistant Principal